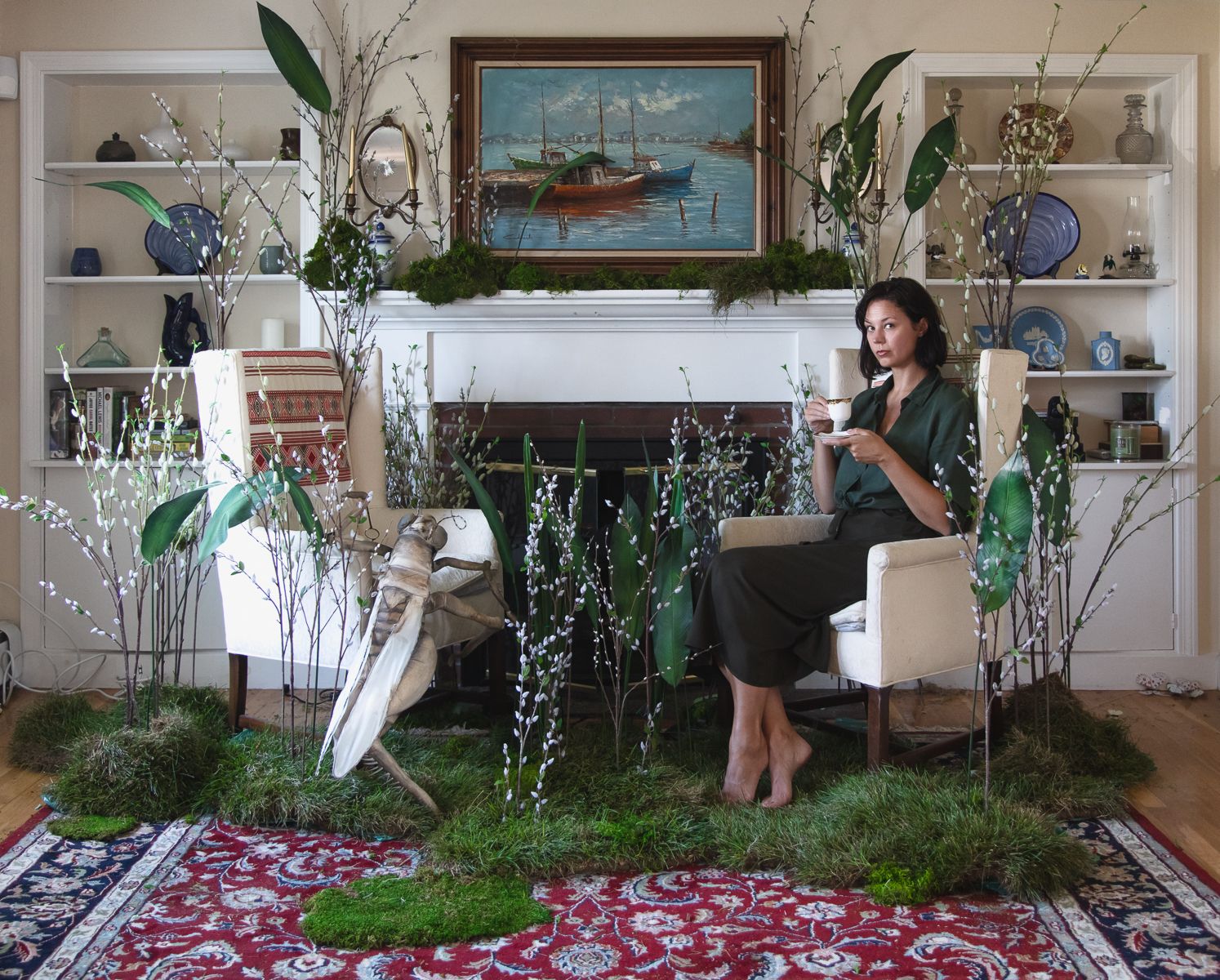 'There is magic just below the surface. The images I create suggest something mysterious woven into the fabric of our everyday lives that is just out of sight. This tension between the surface and what lies beneath is a constant through-line in the work I create, whether building larger-than-life surrealist sets or capturing images of authors lost in reveries of their imaginations.'

Bio:

Adrien Broom is a photographer, set designer and film maker based out of Brooklyn, NY. In her photography, Adrien creates handcrafted sets built to evoke the feeling of being lost in our imagination, much like we experienced as children.

Broom grew up in an environment heavily influenced by the arts. Raised in Lyme CT, the nation's oldest art colony, her mother managed an art gallery, her stepfather a portrait and landscape painter, and her father a designer, builder, and restorer of antique homes. She showed interest in fantastical and surrealist art from an early age and has explored these themes ever since.

Informed by a rich education in fine and decorative arts in Florence and London, Broom's work combines the sensuality of classical painting with the modern techniques of photography and film making. Infused with awe and wonder, her work is both familiar and otherworldly, exploring the contrast between adulthood and childhood, nature and fantasy, and finding a balance between them.

Broom's works and installations have been featured in group and solo shows throughout the country and abroad, including recent solo exhibitions at the Hudson River Museum (Yonkers, NY), Southern Vermont Arts Center (Manchester, VT), and the Edward Hopper Museum (Nyack ,NY). Her exhibition, A Colorful Dream, will travel throughout North America beginning this year through 2025. Her commercial work includes collaborations with designer-house Badgley Mischka, Disney, and American Express. She received a BA in Computer Animation from Northeastern University. Broom continued her exploration of the fine arts at the SACI College of Art and Design in Florence, followed by studies of Fine and Decorative Arts History at Christie's, London. The artist currently lives and works in Brooklyn, New York.
CONTACT:
info@adrienbroom.com
917.623.4340